A company with long tradition in motorcycle and 4×4 tour
Horizonte Tours came into life in August 2003. The idea to offer motorbike tours in South America is based on my 3 year long motorbike tour through Middle East and Africa on one hand, on the other on our knowledge about northern Argentinean and Bolivian culture, geography, geology, climate and travel conditions. Those facts gave us a perfect basis to undertake first class motorbike tours successfully.
Although we are touring in thinly populated, not very developed areas and are doing adventurous tours, our experience enables us to choose beautiful locations, comfortable hotels and delicious restaurants to offer you the best available quality.
Since 2006 we offer separate 4×4 off road tours additional to our classic bike tours that can be accompanied in the support vehicle.
Since 2023 we have decided to offer All Inclusive Motorcycle Tours. No worries for you on the tour, no payment for anything, all is being taken care of.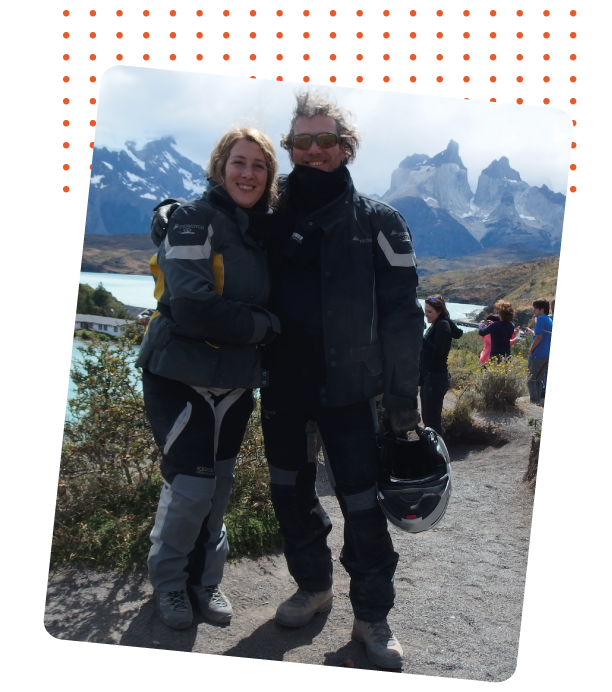 Testimonials
Our travalers speak for us …

Two friends and I toured Salta in April 2016. We only wished we could have stayed longer. Matias our guide, the bikes, accommodations, route were excellent, and the scenery worth every penny. We always felt safe. Highly recommend to anybody who would like to enjoy beautiful roads and great food.

In September 2016 I went on the Pyrenees trip. Some years earlier I had been on two South American trips. All the adventures were well organized. It goes without saying that the hotels were first class and the food excellent. I have no hesitation in recommending both Horizonte and the Pyrenees trip.

This is not a Sunday afternoon ride to the cafe. And it is not meant to be. This is a physically and mentally challenging adventure - and can be life changing. We experienced the phantastic nature and scenary of southern Argentina and Chile and learned a lot about the way people live in this part of the world.

I attended the South Patagonia Tour in Jan 2020.This was was my most exciting motorbike event ever. The landscape was varied from rainforest to desert with glaciers in between. The bikes were in excellent condition, and the tour guides did an excellent job in guiding and supporting. Thanks again for that!!